Best Pasta to Eat on a Diet for Weight Watchers to Lose Weight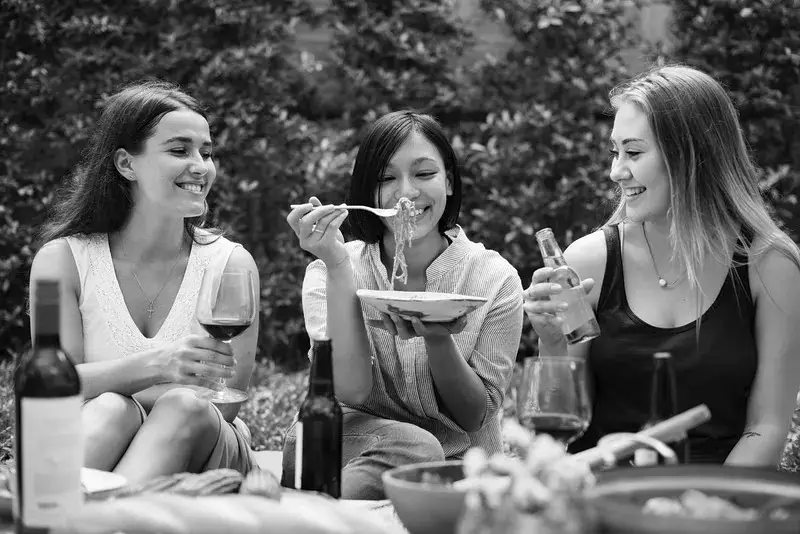 Most people think that pasta is not a good food to help with weight loss. This is because pasta is high in carbohydrates and is often thought of as a "cheat food."
However, research has shown that pasta can be an effective part of a weight-loss diet when eaten in moderation. In fact, one study showed that people who ate pasta lost more weight than those who didn't eat it. This may be because pasta is a filling food that provides many nutrients, including fiber and protein.
There are a few things to consider when looking at whether pasta can help with losing weight. The first is portion size. Just like any other food, if you eat too much pasta, you're going to gain weight, no matter what kind of food it is.
The second thing to consider is the type of pasta you're eating. Whole grain pasta has more fiber and nutrients than refined white pasta. This means that you'll feel fuller after eating whole-grain pasta, which can help with weight loss in the long run. 
Studies also show that people who eat more whole grains have a lower risk of developing diabetes and heart disease, so it's worth considering if you're worried about your future health. 
The third thing to consider is what you add to your pasta. Eating too much pasta can leave you feeling tired and sluggish the next day, so adding a little fat to your plate can help make it more satisfying. You can enjoy healthy fats such as olive oil or avocado, which contain monounsaturated fats to help keep you feeling fuller for longer. 
Is Pasta Good for Weight Loss?
Pasta is a good source of fiber, protein, and complex carbohydrates. These nutrients can help you feel full after eating and can help you lose weight. In addition, pasta is low in calories and fat. This means that you can eat a lot of pasta without gaining weight.
However, you should not eat too much pasta if you are trying to lose weight. Too many carbohydrates can make you gain weight. You should also avoid eating high-fat sauces with your pasta. Instead, choose lean proteins or vegetables to go with your pasta dish.
Pasta is part of the Mediterranean Diet, which has been shown to be beneficial for overall health and weight loss. The Mediterranean Diet is high in fruits, vegetables, whole grains, legumes, nuts, and healthy fats like olive oil; it's also low in saturated fat and sugar. 
When following this type of diet, you're likely to eat fewer portions and fewer processed foods than someone who doesn't follow a healthy diet. This can lead to weight loss over time.
How Much Pasta Should You Eat to Maintain Your Weight?
If you're looking to maintain your weight, eating pasta is a great way to do it. Most people think that pasta is unhealthy, but it's actually a low-calorie food when eaten in moderation. In fact, one serving of pasta has only 200 calories. So, how much should you eat?
A good rule of thumb is to have one serving of pasta for every 150 pounds you weigh. That means if you weigh 150 pounds, you should eat one cup of cooked pasta. If you weigh 200 pounds, eat two cups of cooked pasta, and so on.
Of course, this is just a guideline. You may need more or less, depending on your own body and metabolism. 
In order to maintain your weight, experts say you should eat about 2-3 servings of pasta per day. You can mix and match your pasta with different sauces and vegetables to create different meals. 
Be sure to avoid creamy sauces, which are high in fat and calories. Instead, choose tomato-based sauces or olive oil-based sauces. You can also add vegetables like broccoli, spinach, or tomatoes to your pasta dish for added nutrients.
Calories & Nutritional Facts in Pasta
Pasta is a great source of carbohydrates, which are the body's main source of energy. It also contains small amounts of several vitamins and minerals. 
A three-quarter cup serving of cooked pasta provides about 2 milligrams of vitamin B6, 5% of the recommended daily intake; about 1 milligram of niacin, 10% of the recommended daily intake; and 3 micrograms of folate, or 1% of the recommended daily intake. Pasta also contains small amounts of other vitamins and minerals, including thiamin, riboflavin, vitamin B12, zinc, and iron.
Below are the Calories & Nutritional Facts in 1 serving of Plain Pasta.
Calories 212
(885 kJ)
% DV*
Total Fat
1.2 g
2%
Saturated Fat
0.2 g
1%
Polyunsaturated Fat
0.4 g
Monounsaturated Fat
0.2 g
Cholesterol
0 mg
0%
Sodium
1 mg
0%
Total Carbohydrate
41.4 g
14%
Dietary Fiber
2.4 g
10%
Sugars
0.8 g
Protein
7.8 g
Calcium
9 mg
Potassium
60 mg
Alcohol
0 g
Iron
2 mg
Niacin
1 mg
Riboflavin
1 mg
Folate
3 µg
Thiamin
1 mg
Vitamin A
0 mg
Vitamin B6
2 mg
Vitamin C
0 mg
Caffeine
0 mg
* The % Daily Value (DV) tells you how much a nutrient in a serving of food contributes to a daily diet. 2,000 calories a day is used for general nutrition advice. Your daily values may be higher or lower depending on your energy needs. These values are recommended by a government body and are not CalorieKing recommendations.
What Makes Pasta "Unhealthy"?
Pasta is a popular food choice for many people, and it can be healthy when eaten in moderation. However, there are some things that make pasta unhealthy. 
One reason is that pasta is high in carbs and can cause blood sugar levels to spike. Additionally, pasta is often made with refined flour, which is a type of carbohydrate that is digested quickly and can cause spikes in blood sugar levels. When blood sugar levels spike, the body releases insulin to bring them back down. 
Over time, if blood sugar levels are constantly spiking and insulin is being released frequently, this can lead to insulin resistance and type 2 diabetes.
Another reason why pasta can be unhealthy is that it's high in calories. A single serving of pasta can contain up to 200 calories, which can add up quickly if you're eating it multiple times per week.
How to Make Healthy Pasta
While there are many ways to enjoy pasta, making it healthy is simple. By using whole wheat or other whole grain pasta varieties whenever possible, you can add some extra fiber and nutrients to your meal. 
Additionally, you can top your pasta with healthy ingredients to create a balanced and satisfying dish. 
Here are some helpful suggestions for keeping your pasta on the healthy side.
Make the switch to whole wheat 
Pasta comes in a wide variety of shapes and sizes these days.
Eat the recommended servings
Weight watchers like you can eat pasta and satisfy your cravings while staying healthy. The key here is to eat the recommended serving size. One cup of cooked pasta is enough to fill you up and provide the nutrients you need. If you're still hungry after eating pasta even only one cup, try adding vegetables or lean protein to your meal.
Increasing protein intake
One of the best ways to add protein to pasta is by using ground beef. Ground beef is a great source of protein and iron. It also contains B vitamins and zinc. To make a healthy and satisfying pasta dish with ground beef, start by browning the beef in a large skillet over medium-high heat. Once the beef is cooked through, add the pasta sauce of your choice to the skillet and stir until everything is well combined. Serve the pasta with shredded cheese and fresh parsley on top.
Adding vegetables to your pasta dish is a great way to get your daily serving of fruits and vegetables. It is also a quick and easy way to make a healthy meal. If you are looking for something new to try in your pasta dishes, consider adding some vegetables. You may be surprised at how good they taste!
Cook it until it's al dente.
One way to make your pasta healthier is to cook it al dente. Al dente means "to the tooth," and this cooking method results in pasta that is slightly chewy. Cooking your pasta al dente will help to preserve its nutrients and give you a healthy dose of carbohydrates.
Some of the most popular red sauces include tomato sauce, marinara sauce, and Alfredo sauce. Each of these sauces has its own unique flavors and ingredients that can be paired with different types of pasta to create a delicious and healthy meal.
Tomato sauce is one of the most versatile red sauces that can be used for pasta. It is made with fresh tomatoes, herbs, and spices, and can be tailored to fit any taste or dietary need. Tomato sauce is a great choice for those who are looking for a healthy and flavorful meal option.
Another popular red sauce for pasta is marinara sauce. This sauce is made with fresh tomatoes, olive oil, garlic, and herbs.
What Is the Lowest Carb Pasta Available?
There are a few different types of low-carb pasta available on the market for weight watchers and calorie-saver like you. Shirataki noodles are made from yam flour and have zero net carbs. They have a slightly fishy taste and are often used in Asian cuisine. 
Konjac noodles are made from the konjac plant and have only 1 gram of net carbs per serving. They have a rubbery texture and are often used in Japanese cuisine.
 Bean pasta is made from cooked beans and has 6-8 grams of net carbs per serving. It has a nutty taste and is often used in Italian cuisine.
What Is the Healthiest Type of Pasta?
There are many types of pasta to choose from, but which one is the healthiest? There are a few things to consider when answering this question. 
The type of flour used to make the pasta is one factor. Whole grain flours are healthier than refined flours. 
Another consideration is the sauce that is paired with the pasta. Rich and creamy sauces are not as healthy as light and simple sauces. 
And finally, how the pasta is cooked also affects its nutritional value. Boiling pasta can leach nutrients out into the cooking water, so it's best to cook it al dente. 
So what is the healthiest type of pasta? It depends on what factors are most important to you. If you're looking for a whole grain option, try whole wheat or spelled pasta. If you're looking for a light and healthy sauce, try tomato or olive oil-based sauces.
Healthy Boxed Pasta You Can Buy in The Market
If you're looking for healthy boxed pasta, you're in luck. Nutritionists say that some boxed pasta is healthier than others. They recommend whole grain or quinoa pasta over traditional white pasta. They also advise choosing pasta with a low glycemic index, meaning it won't cause your blood sugar to spike.
Below is the best healthy boxed pasta to eat on a diet, according to nutritionists:
Trader Joe's Red Lentil Sedanini
Ancient Harvest POW! Pasta Red Lentil Rotini
Explore Cuisine Edamame Pasta
Barilla White Fiber Rotini. Barilla
De Cecco Whole Wheat Penne Rigate
Barilla Whole-Grain Angel Hair
Banza Chickpea Penne
Combine Pasta with Other Foods for Weight Loss
Pasta is a popular food choice for people looking to lose weight. While it's not a magical food that will make you lose weight on its own, when incorporated into a healthy diet, pasta can be a helpful tool in your weight-loss journey. 
Are you looking for a pasta combination that can help with weight loss? If so, you're in luck. There are many different pasta combinations to eat while you are on a diet.
Below are six Pasta Combinations for Weight Loss, Says Dietitian:
Cauliflower Pasta + Pesto + Fresh Sliced Tomato.
Cauliflower pasta pesto is a great way to get your family to eat more vegetables. The pesto is made with cauliflower, basil, Parmesan cheese, and pine nuts. It's a healthy and delicious meal that the whole family will love.
The cauliflower gives the pesto a creamy texture, while the basil and Parmesan add a lot of flavor. The pine nuts add a nice crunchy texture. You can use any type of pasta you like for this dish. I like to use fresh sliced tomatoes on top for some added color and flavor.
This dish is quick and easy to make. It's perfect for a busy weeknight dinner. You can also make it ahead of time and store it in the fridge or freezer. So if you're looking for a healthy and delicious meal, give this cauliflower pasta pesto a try!
Black Bean Pasta + Grilled Chicken + Olive Oil. 
Pasta is a great way to get your daily dose of carbohydrates, and with so many different types and flavors available, it's easy to find one you love. Black bean pasta is a great option for those looking for a healthy, plant-based meal. It's high in fiber and protein, and it has a delicious earthy flavor. 
Grilled chicken is a healthy and versatile protein that can be paired with almost any type of pasta. For this recipe, we'll grill some chicken breasts and then top them with our delicious black bean pasta. We'll finish the dish off with some olive oil and fresh herbs for an extra boost of flavor. 
This easy weeknight dinner is both healthy and tasty! The black bean pasta will give you plenty of fiber and protein, while the grilled chicken will provide you with all the essential amino acids your body needs.
Chickpea Pasta + Salmon + Eggplant. 
Chickpea pasta is a delicious and healthy way to enjoy a meal. This pasta is made from chickpeas, which are high in protein and fiber. Chickpea pasta can be paired with many different meats or vegetables, such as salmon and eggplant. Salmon is a healthy fish that is high in omega-3 fatty acids. Eggplant is a nutritious vegetable that is high in fiber and antioxidants. Together, these three ingredients make for a healthy and delicious meal.
Edamame Pasta + Sliced Black Olives + Sautéed Spinach. 
Edamame pasta is a delicious and healthy alternative to traditional pasta. It's made from edamame beans, which are high in protein and fiber. Edamame pasta is also gluten-free, making it a great choice for people with celiac disease or gluten intolerance.
Sliced black olives are a classic topping for pasta dishes. They're flavorful and nutritious, providing plenty of antioxidants, vitamins, and minerals.
Sautéed spinach is another healthy topping option for edamame pasta. Spinach is high in vitamins A and C, as well as calcium and iron. It's also low in calories and carbs, making it a perfect choice for people who are trying to lose weight or manage their blood sugar levels.
Whole Wheat Pasta + Asparagus + Goat Cheese. 
Asparagus is a spring vegetable that's high in antioxidants and Vitamin C. It's also a good source of folate, potassium, and fiber. Goat cheese is a creamy cheese that's lower in calories and fat than most other cheeses. It's also high in calcium and protein.
This simple pasta dish is easy to put together and makes a great weeknight meal. The asparagus adds a touch of elegance, while the goat cheese gives it a boost of flavor. You can serve it with a simple salad or some crusty bread for a complete meal.
This combination of pasta is easy to digest and contains the most nutrient you need.
Zoodles + Tofu + Chopped Nuts.
Zoodles are a healthy and delicious alternative to pasta. They are made by spiralizing a vegetable into long, thin noodles. Zucchini is the most common vegetable used for zoodles, but other vegetables, such as carrots and beets, can also be used. Zoodles are a great way to get your daily dose of vegetables. 
Tofu is a versatile ingredient that can be used in many different dishes. It is made from soy milk and is high in protein and calcium. Tofu can be pan-fried, baked, or grilled. It is a great substitute for meat in vegetarian dishes. 
Chopped nuts are a healthy and nutritious snack. They are high in fiber, protein, and omega-3 fatty acids. Nuts make a great addition to salads or yogurt parfaits.
Final Thoughts
Pasta is a food that is enjoyed by many people all over the world. It can be made with different types of flour and comes in a variety of shapes and sizes. While pasta is often thought of as being unhealthy, it can actually be a good source of nutrients if you choose the right kind.
The best advice to enjoy the best pasta on a diet to lose weight is:
Use whole-wheat or other whole grain pasta varieties whenever possible.
Select sauce options that are low in sugar and sodium.
Avoid loading up your dish with high-fat toppings like cheese and meat.
Enjoy your pasta in moderation, and make sure to include plenty of vegetables and other healthy foods as part of your meal.