Do French Fried Onions Need to Be Refrigerated?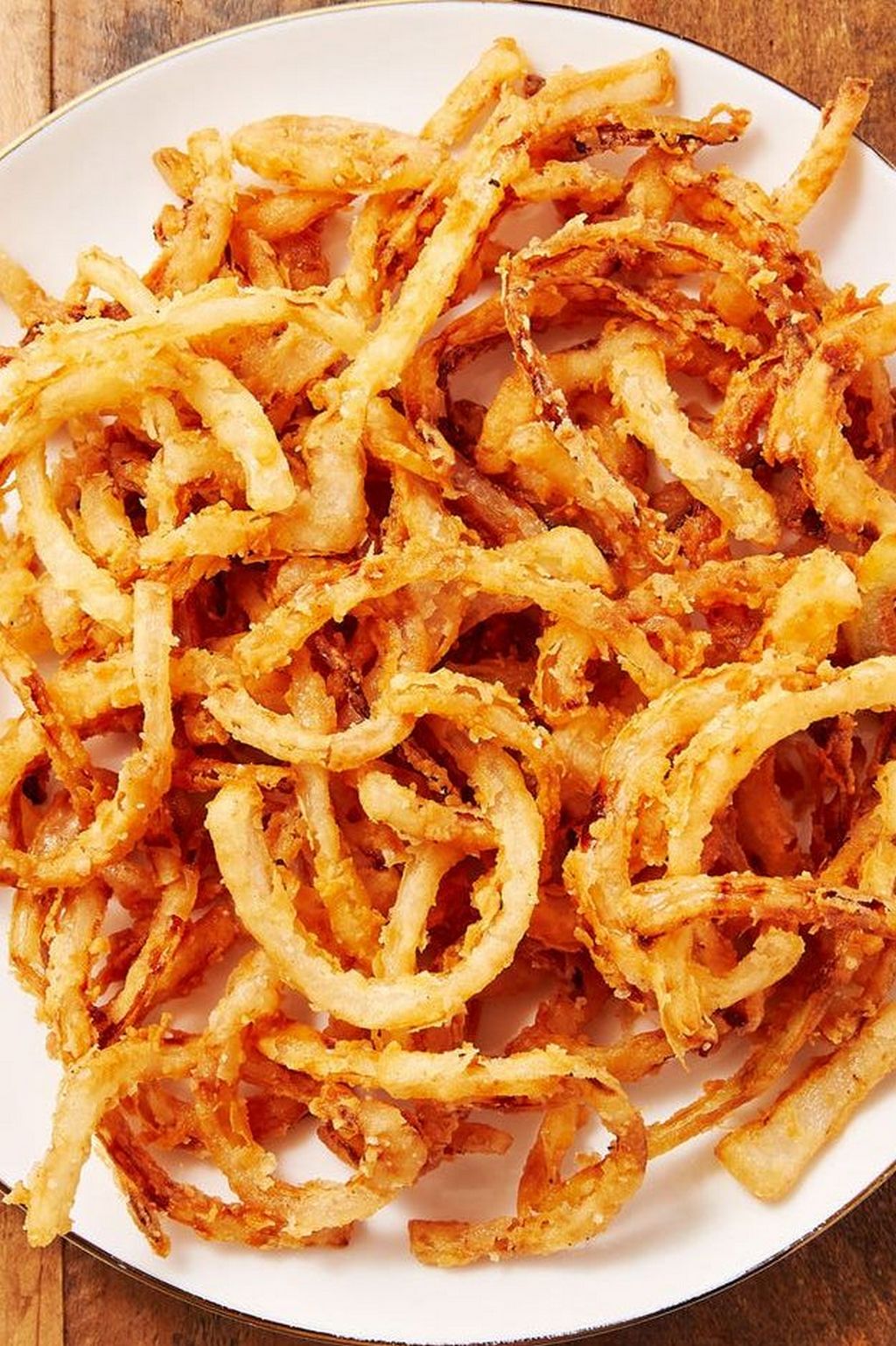 Crunchy, golden, and undeniably delicious, French fried onions add a savory flair to salads, casseroles, and even burgers. Yet, amidst the culinary allure of these crispy delights, a common question emerges: Do French fried onions need the chilly embrace of the refrigerator?
Let's embark on a culinary exploration to demystify the art of preserving these savory toppings. Picture this: You've just perfected that green bean casserole or a vibrant salad, adorned with a generous sprinkle of these crispy gems. Now, the age-old debate of optimal storage arises. 
Join us as we unravel the mysteries of maintaining the crunch, uncovering whether your stash of French fried onions should find a home in the fridge or revel in the pantry. It's time to navigate the crispy crossroads and ensure your culinary creations always shine with that delightful, satisfying snap.
What are French Fried Onions?
French fried onions are a popular crispy topping that adds a delightful crunch and savory flavor to various dishes. These thinly sliced onions are coated in seasoned flour and then deep-fried until they turn golden brown and crispy. They are commonly used as a finishing touch on salads, burgers, and other savory dishes, adding both texture and flavor.
Despite their name, French fried onions actually have nothing to do with France. The term French in this context refers to the method of slicing the onions into thin strips known as julienne rather than any association with the country. Interestingly, these crispy delights have become a staple ingredient in holiday cooking due to their ability to elevate simple dishes with minimal effort. 
Do French Fried Onions Need to Be Refrigerated?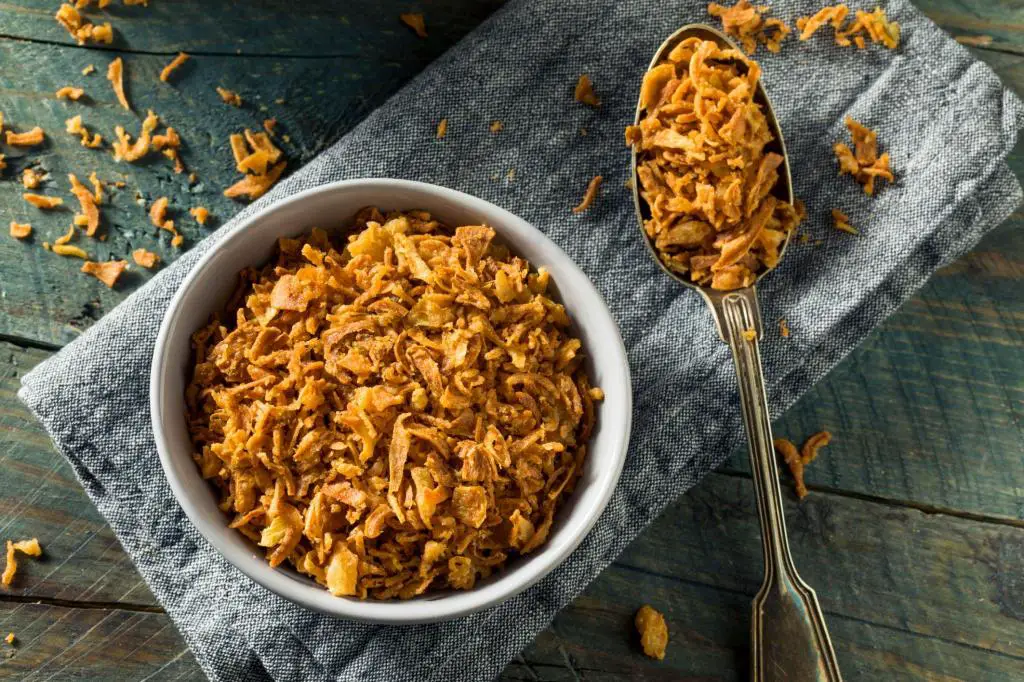 Whether French fried onions need refrigeration or not is often debated among cooks and food enthusiasts, sparking discussions about shelf life and preservation methods for these beloved crunchy toppings.
French's Crispy Fried Onions do not need to be refrigerated before opening. However, once the container is opened, it is recommended to keep the onions refrigerated in a shallow, airtight container for a few weeks or months. 
The package of French's Crispy Fried Onions also features a reclosable package to help maintain freshness, and it is recommended to store them in a cool, dry place to protect against flavor loss and moisture.
Shelf Life of French Fried Onions
The shelf life of French fried onions is a topic that often sparks debate among home cooks and food enthusiasts. These crispy, flavorful toppings are known for adding a delightful crunch to salads, casseroles, and even burgers. 
Many people wonder whether these beloved toppings need to be refrigerated to maintain their freshness and quality. Understanding the shelf life of French fried onions can help ensure that they are stored properly for maximum flavor and texture.
It's interesting to note that the shelf life of French fried onions can vary depending on factors such as packaging, storage conditions, and preservatives used in the product. While some manufacturers recommend refrigerating opened containers to prolong the freshness of the onions, others assert that tightly sealed containers can remain at room temperature without compromising quality. 
Factors Affecting Spoilage of French Fried Onions
There are many factors that can cause food to spoil, but temperature, moisture, and air exposure are the most important ones. When it comes to French fried onions, these factors play a crucial role in determining their shelf life. 
Excessive moisture can lead to mold growth, while exposure to air can cause oxidation of the oils in the onions, leading to rancidity. Additionally, storing French fried onions at room temperature for prolonged periods can accelerate spoilage due to increased microbial activity.
Moreover, the packaging of French fried onions also plays a pivotal role in their susceptibility to spoilage. If the packaging is not airtight or if it allows moisture ingress, it can significantly impact the shelf life of the product. 
In addition, factors such as light exposure and cross-contamination from other perishable foods can also contribute to spoilage. Understanding these factors is essential for consumers and food manufacturers alike in order to minimize waste and ensure food safety.
Storing French Fried Onions
Storing French fried onions plays a crucial role in maintaining their crispiness and flavor. While the refrigerator might seem like the ideal place to keep them fresh, it could actually cause them to become soggy due to exposure to moisture. Instead, consider storing them in an airtight container at room temperature, away from direct sunlight and heat sources. This will help preserve their crispy texture and savory taste for longer periods.
Furthermore, bear in mind that they should be consumed within a reasonable timeframe to ensure optimal quality. If you notice any signs of spoilage or off flavors, it's best to discard them promptly. By implementing these storage techniques and staying attentive to their condition, you can savor the delightful crunch of your French fried onions whenever you please.
Refrigeration vs Room Temperature Storage
When storing French fried onions, people often do not know whether to put them in the fridge or somewhere at room temperature. In reality, putting onions in the fridge can help them last longer, but it can also make them lose their crispy texture faster because it lets more water in. 
On the other hand, storing them at room temperature may lead to a shorter shelf life but could help maintain their desired crunchiness for a longer time.
One important factor to consider is how quickly you plan to consume the French fried onions. If you anticipate using them within a short period of time, keeping them at room temperature should be fine. 
However, if you tend to use them less frequently and want to extend their freshness, then refrigeration might be a better choice. Ultimately, understanding your usage patterns and prioritizing texture over shelf life will guide you in making an informed decision on how best to store your French fried onions.
Conclusion: Proper Storage for Freshness
In conclusion, proper storage is essential for maintaining the freshness of French fried onions. Whether they are store-bought or homemade, keeping them in an airtight container at room temperature or in the refrigerator can extend their shelf life. Additionally, it's important to keep them away from moisture and heat to prevent them from becoming soggy or losing their crispiness.
Consider storing your French fried onions in a cool, dark pantry if you plan to use them within a few weeks. On the other hand, if you want to prolong their freshness for several months, refrigeration is recommended. By following these storage practices, you can ensure that your French fried onions retain their quality and flavor for as long as possible.
FAQs