A Complete Chestnut Turkey Stuffing – Recipe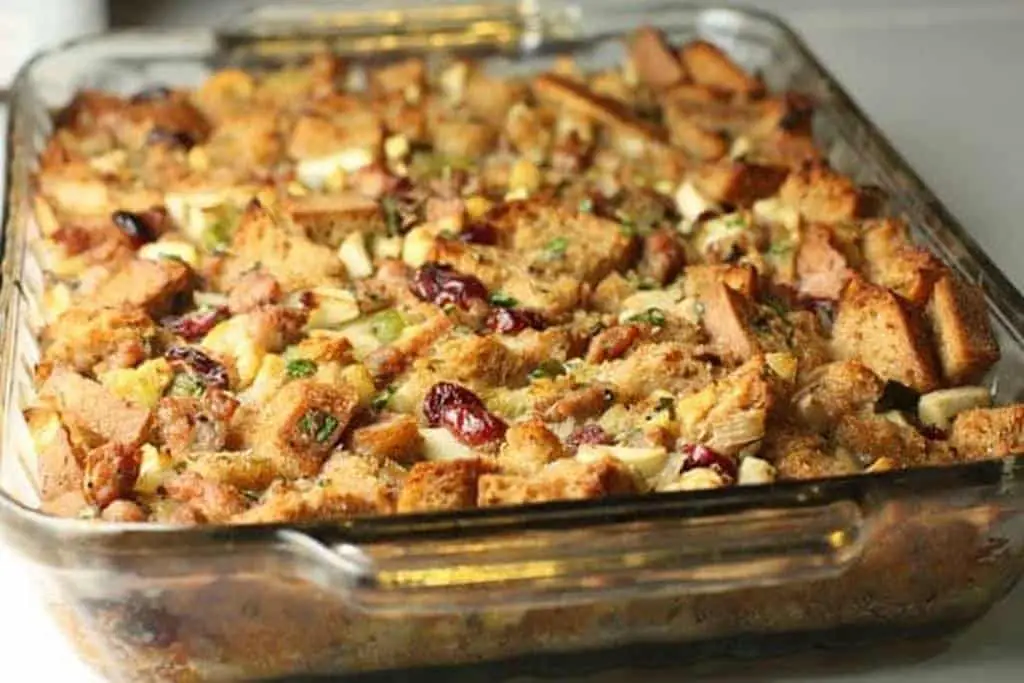 Around the Christmas season, everyone loves the aroma of roasted chestnuts, and some even enjoy roasting their own. Chestnut turkey stuffing is not difficult to make. 
Turkey stuffing is a must-have Thanksgiving side dish that adds flavor, texture, and nutrition to the traditional holiday dinner. This complete chestnut turkey stuffing combines hearty vegetables, savory herbs, and sweet roasted chestnuts to make a taste experience that you will never forget. It's easy to make and can be tailored to your own particular tastes.
Whatever makes chestnuts a popular and tasty holiday treat, you'll love the flavor of a chestnut stuffing to serve alongside your turkey or ham.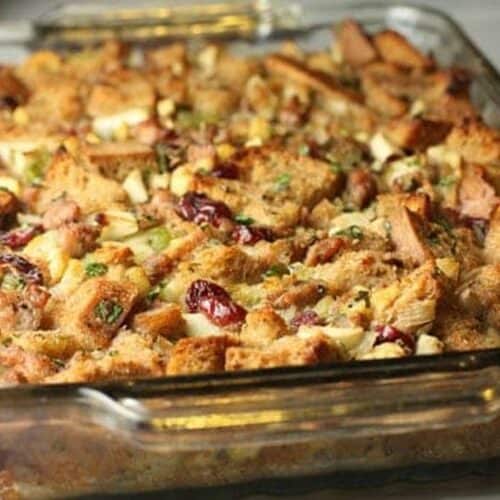 Complete Chestnut Turkey Stuffing – Recipe
Ingredients  
2

cup

roasted chestnuts

1

tbsp

vegetable oil

¾

lb

sausage

3

cup

chopped green onions

3

cup

chopped fennel

3

clove

minced garlic

2

tbsp

thyme

2

tbsp

rubbed sage

6

cup

dried bread cubes

1

cup

dried figs

1 ½

cup

chicken broth

¾

cup

Madeira