BBQ Beef Brisket – Recipe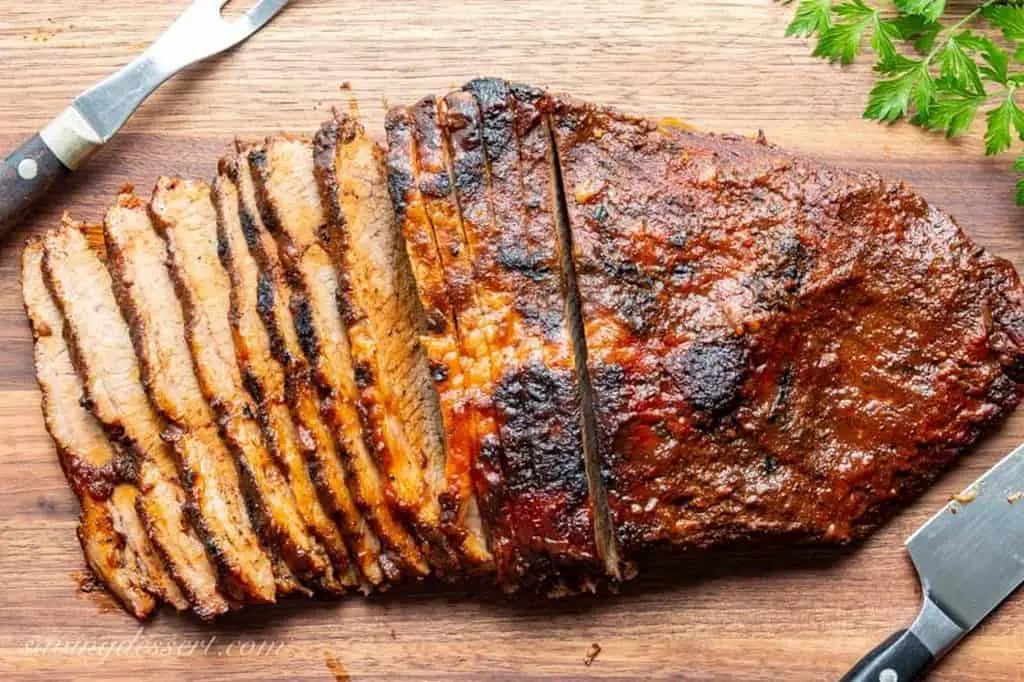 If you're looking for a delicious meal to share with family and friends, look no further than BBQ beef brisket recipes. BBQ beef brisket is a classic and flavorful dish that can be enjoyed in any season. Not only is it simple to make, but it also has the potential to be one of the most memorable meals you can cook. 
Everyone will enjoy the flavor and the aroma of these delightful meals when you use these new and unique recipes.
This is a very tasty recipe that you will want to use not only for your BBQ beef brisket but also for other meats.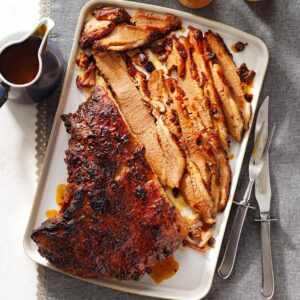 BBQ Beef Brisket – Recipe
Ingredients  
1/2

cup

chopped onions

1/2

cup

chopped celery

1/2

cup

cooked tomatoes

1/2

cup

tomato paste

1

tbsp

mustard

1

tsp

crushed thyme

1

tsp

crushed cumin

2

tbsp

Worcestershire sauce

2

tsp

sugar

2

tbsp

chili powder

1

tbsp

large finely chopped jalapeno pepper

1

cup

white vinegar

1

lb

cooked finely chopped bacon, reserving the bacon grease
Instructions 
In a large saucepan, pour in a small amount of bacon grease that you have in reserve.

Then sauté the onions, celery, and peppers until the onions are translucent.

Now, add the remainder of the ingredients and bring to a rolling boil. Boil for around 2 minutes.

Baste your beef brisket with this delicious bbq sauce and grill over low heat until done to your liking.
Notes
You'll enjoy making this BBQ beef brisket recipe for a variety of occasions, and it might even become your family's favorite meal. You can even change the ingredients a little bit and take out some of the hotter ingredients if your family is not partial to hot and spicy food.
If so, just leave out the chili powder and jalapeno peppers. The flavor will still be awesome but will not be as hot.