Dry Rubbed Pork Chops with Guinness BBQ Sauce  Recipe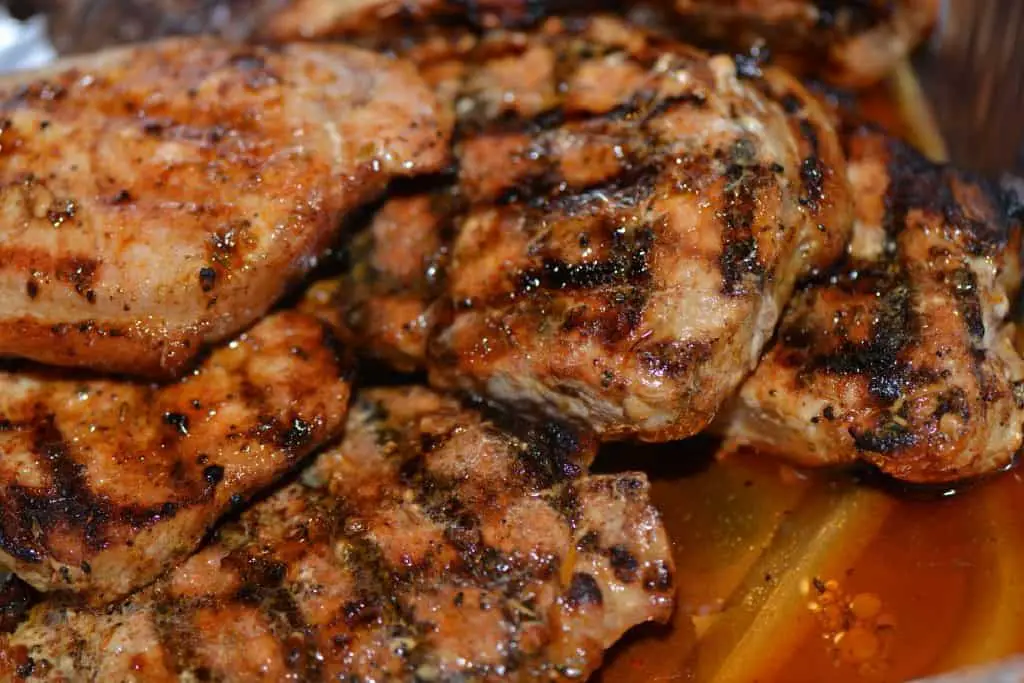 Hey there, fellow food enthusiasts! Are you ready to take your grilling escapades to the next level? Brace yourself for an unforgettable adventure as we dive into the exquisite world of flavors that is the Dry Rubbed Pork Chops with Guinness BBQ Sauce recipe.
Imagine succulent pork chops, caressed by a medley of spices, adorned with a velvety Guinness-infused BBQ sauce that dances between sweet and savory. This creation is not just a dish; it's a journey through smoky goodness and delectable depths that will undoubtedly elevate your grilling prowess.
Why You May Want to Try Dry-Rubbed Pork Chops with Guinness BBQ Sauce  Recipe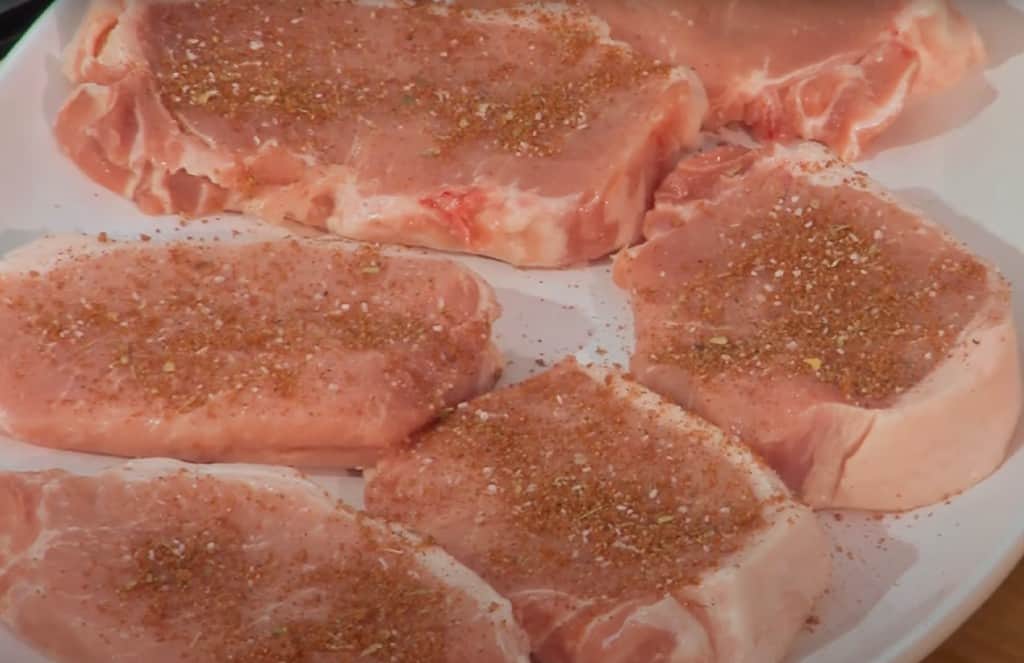 Hold onto your aprons, because this recipe is about to catapult your grilling game into a whole new league. We're talking about the union of fragrant dry rub magic and the indulgent charm of a Guinness BBQ sauce that knows exactly how to make your taste buds tango. 
With each bite, you'll savor the harmony of smokiness, tenderness, and a symphony of flavors that's both exciting and comforting. Whether you're a grill master looking to add a masterpiece to your repertoire or someone who simply craves a show-stopping meal, this dish is your ticket to a culinary voyage you won't soon forget.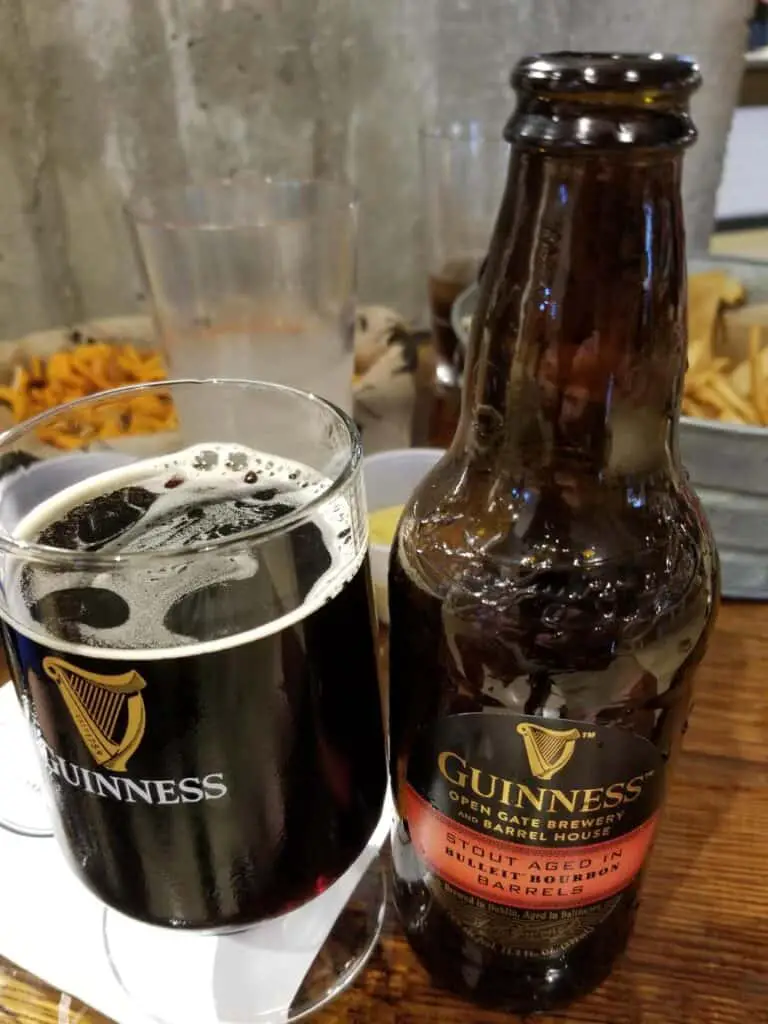 What Can I Serve These Pork Chops With?
Think classic barbecue sides—those irresistible companions that elevate your meal into a symphony of flavors. Picture a plate adorned with not just pork chops but a complete ensemble—a harmony of tastes and textures that dance together.
To complement the smoky charm of the dry rubbed pork chops and the rich embrace of the Guinness BBQ sauce, consider these fantastic choices:
Coleslaw: A refreshing medley of crisp cabbage, tangy dressing, and a hint of sweetness. Its crunch and zesty notes offer a perfect contrast to the tender pork.
Baked Beans: Velvety beans laced with a smoky, slightly sweet sauce. The medley of textures and the touch of sweetness play beautifully against the savory pork chops.
Grilled Corn on the Cob: The epitome of summer flavor—juicy, slightly charred corn with a buttery glaze. It's like a bite of sunshine that complements the smokiness of the pork.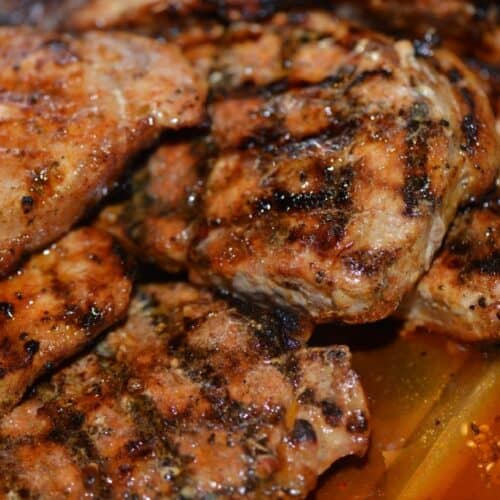 Dry Rubbed Pork Chops with Guinness BBQ Sauce Recipe
Prepare to embark on a flavor-packed journey with our Dry Rubbed Pork Chops with Guinness BBQ Sauce recipe. These pork chops receive a fragrant dry rub, a kiss from the grill's flames, and then a velvety Guinness-infused BBQ sauce that boasts the ideal balance of sweet and savory. A dish that marries smokiness and depth with every bite, this creation is a testament to the art of barbecue and is bound to make your next cookout an unforgettable experience.
Ingredients  
6

pork chops

cut about ½ inch thick and each weighing about 8 oz

1 ½

teaspoons

paprika

1 ½

teaspoons

brown sugar

¼

teaspoon

dried oregano leaf

¼

teaspoon

ground cumin

2

pinches

celery salt

Several pinches cayenne

¼

teaspoon

ground black pepper

¼

teaspoon

ground coriander

½

teaspoon

salt
Instructions 
Preheat grill to medium high heat

In a bowl, combine the paprika, brown sugar, oregano, cumin, salt, cayenne, black pepper, coriander, and salt to make the dry rub.

While the grill heats up, prepare the Guinness BBQ sauce. In a saucepan, combine all the sauce ingredients and bring to a simmer over medium heat.

Spread the dry rub over the pork chops on both sides.

Place the pork chops on the grill. After they are cooked on one side, flip them and coat with the Guinness BBQ sauce.

Continue to cook until the chops are done (about 4-5 minutes per side).

Remove from the heat and serve with additional BBQ sauce, if desired.
Notes
Tips:
Adjust the cayenne pepper in the dry rub to suit your preferred level of spiciness.

For a smokier flavor, consider using smoked paprika in both the dry rub and the BBQ sauce.

Letting the pork chops rest after grilling ensures that the juices redistribute and the meat remains tender.
Nutrition (per serving):
Calories: 380 kcal per serving

Fat: 16g

Carbohydrates: 32g

Protein: 25g

Fiber: 1g
FAQs on Dry Rubbed Pork Chops with Guinness BBQ Sauce Recipe
Can I use boneless pork chops instead?
Absolutely, boneless pork chops work just as well with this recipe. Keep in mind that grilling times might vary slightly.
Can I substitute Guinness with another beer?
While Guinness contributes a distinct flavor, you can experiment with other dark beers for a similar depth in the BBQ sauce.
How do I know when the pork chops are done?
Use a meat thermometer to check for an internal temperature of 145°F (63°C) for safe consumption.
Can I adjust the spiciness of the dry rub?
Absolutely. Feel free to tweak the cayenne pepper amount in the dry rub to suit your spice tolerance.
Do I need to marinate the pork chops?
No marinating is needed. The dry rub and the Guinness BBQ sauce provide ample flavor.
Can I use the BBQ sauce for other dishes?
Absolutely, this bbq sauce is versatile. It pairs well with chicken, ribs, and even burgers.
Can I freeze the leftover BBQ sauce?
Yes, you can freeze the sauce for up to 3 months. Thaw and reheat gently before use.